Assel Nussipkozhanova's solo show "Gazhap Dünie"
Co-curated with Yulo Khan
Almaty, 2021
Installation views.




Exerpt from the catalogue with a curatorial text about the show.
Decolonisation of public transport
co-curated with MATA collective
Intervention at the public transport
Almaty, 2021
Participants:
Ayaulym Leikhan
Alyona Tishkina
Bauyrzhan Sabitov
Zhanel Shakhan
Nazira Karimi
Bus, as any public space needs to be re-owned from time to time in order to bring in new perspectives on its ground. Any of us once paid the public transport fee have an equal right to aforementioned space as any other passenger alongside us. We offered young artists to participate/come up with series of interventions that are aimed to reclaim a bus space, a public space as are own.

Documentation coming soon on matacollective.co website.
No Masturbation!
in collaboration with Dilda Ramazan and Ambujerba
Intervention at the opening of the Art Future Gallery
Almaty, 2017
Participants:
Ambujerba
Roman Zakharov
Manifesto of the intervention:
"Набег на морали!
Современное искусство - не бизнес!
Художник - не раб и не мартышка!

Центральноазиатский зритель, а также учредители больших мероприятий и прекрасных чистых пространств по сей день не в состоянии избавиться от своего советского генома. Цензура ко всему инородному, буржуазному переросла в цензуру всего «беспонтового». Неравный бой ума и денег породил на свет «великой степи» Олигархию, которые думают, что именно они в состоянии указывать, как когда и почему нам нужно творить.

Их девиз:
НЕ онанировать,
НЕ испражняться,
НЕ жить,
НЕ дышать,
НЕ творить,
А зарабатывать!

Мы не против Вас, и собственно нет «нас» и «вас», но право онанировать и испражняться где угодно и когда угодно, оно только Моё!"
Performative Pavillion "Magnum"
Co-curated with Dilda Ramazan
Interventions to grocery store chain "Magnum"
Almaty, 2017
Participants:
Ramil Niyazov
Leonid Khan
Ilyas Niyazaliyev
Dilda Ramazan
Dalila Kanagat
Ambujerba
Pavilion was created for April Fools' Bishkek Competition.
All three performances were about consumerist society: artists were performing three stages of consuming – a product, a tag machine, a consumer.

New Year Nabeg Party
Co-curated with Dilda Ramazan
Intervention to Central Exhibition Hall of State Museum of Arts
Almaty, 2016
Participants:
Alexandra Kalacheva
Anastasiya Belousova
Anton Platonov
Arman Sein
Dalida Aliyeva
Dalila Kanagat
Dana Iskakova
Dzhanibek Murtazin
Evgeniya Babych
Karina Krylova
Leonid Khan
Maria Neff
Polina
Ramil Niyazov
Roman Zakharov
Timur Serdalin
Ykylas Shaikhiev
Zarine Kirkosyan
Zoya Falkova
Zhanar Shakiyeva
Zhanara Karimova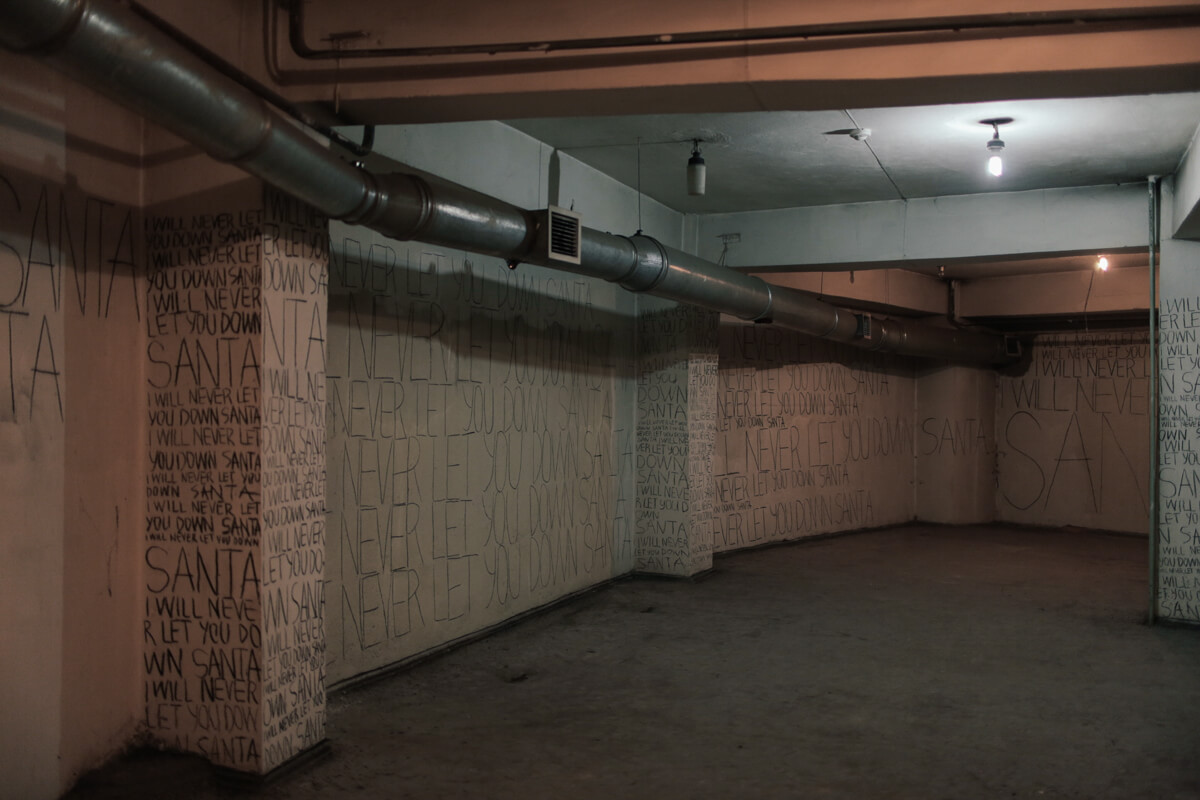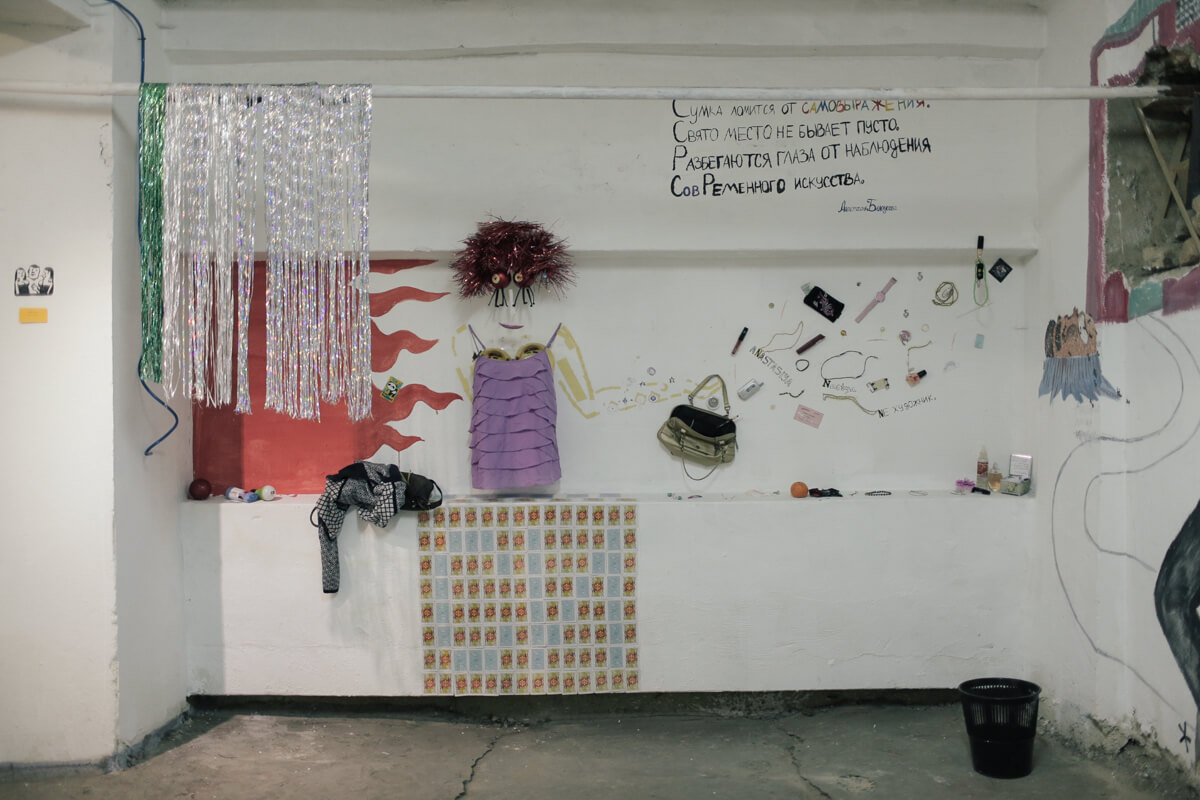 Nabeg is an art intervention form where artists were invited to an underground space of Central Exhibition Hall a week ahead of New Year's Eve to change the aesthetics of the given space.